After a long night of festivity and celebration, the caravan knew that preparations would be needed. The wagons were prepped for polar travel, supplies were checked, and treasure was sold off. Given the extent of the next length of the journey, it was decided that it would be much safer to spend the whole day with preparations.
Nearing the end of the day, the caravan reconvened and following the evening meal, Ulf unraveled the Map of the High Ice and showcased the path the caravan would be taking.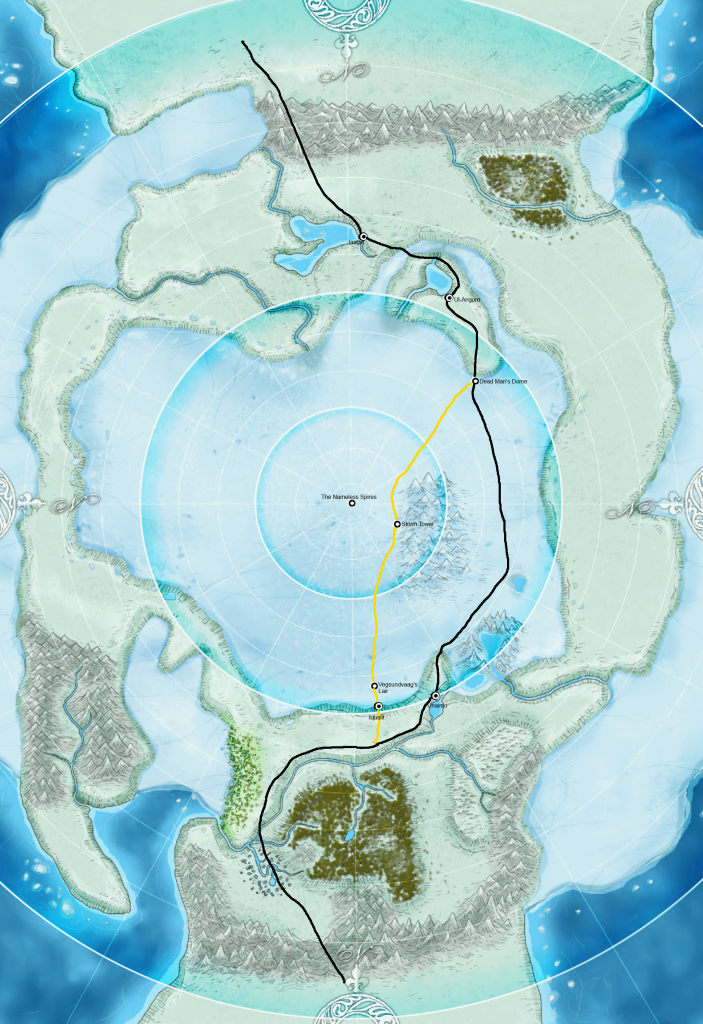 "The black line represents the Path of Aganhei. Iqualit isn't on the path so I drew our course to get there with the yellow line, including new route over the ice to get to where the Storm Tower is amidst the Alabasterine Peaks. Once we're cleared with business at the Storm Tower, we'll connect back to the Path of Aganhei at Dead Man's Dome.
Any questions?"